The Kykanta Translation Project was started on 92.4 because there was a need for translation between the Tripian language and the Zarva language.
Progress
92.4 - Started by Iiant and various government officials in the Kykanta-Tripian Nation.
93.5 - Iiant and Perintuvv try to communicate to some of the head Zarvas of the Kykanta-Tripian nation, saying "Tripe (pointing at selves) klopvau... Kykanta klopvau (using a gathering motion)".
In response, a Zarvan asks "Ylkoy klopvay knokvon?", showing the Tripe the following drawing:

96.6 - The Tripe change their mind and show maps of only one nation.
96.7 - The government of New Kykanta agrees to merge with the Kykanta-Tripian Nation, forming the Tripian-Zarva Union.
Translation Cards
Zarvan
The Zarvas try to teach their language to the Tripe by using cards with text on them, showing what some words mean.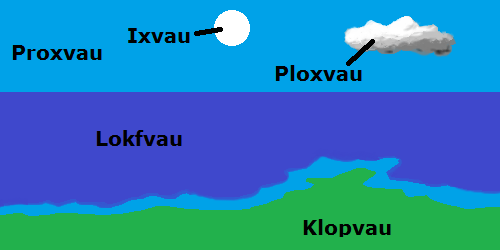 Community content is available under
CC-BY-SA
unless otherwise noted.